Last week I had the honour of teaching 42 journalism students and young journalists from all over Europe (and a few from outside) in Brussels. They were reporting there for the European Week for Regions and Cities and I got to kickstart them by giving them a workshop on Storytelling, Ethics, AI and Mobile Journalism.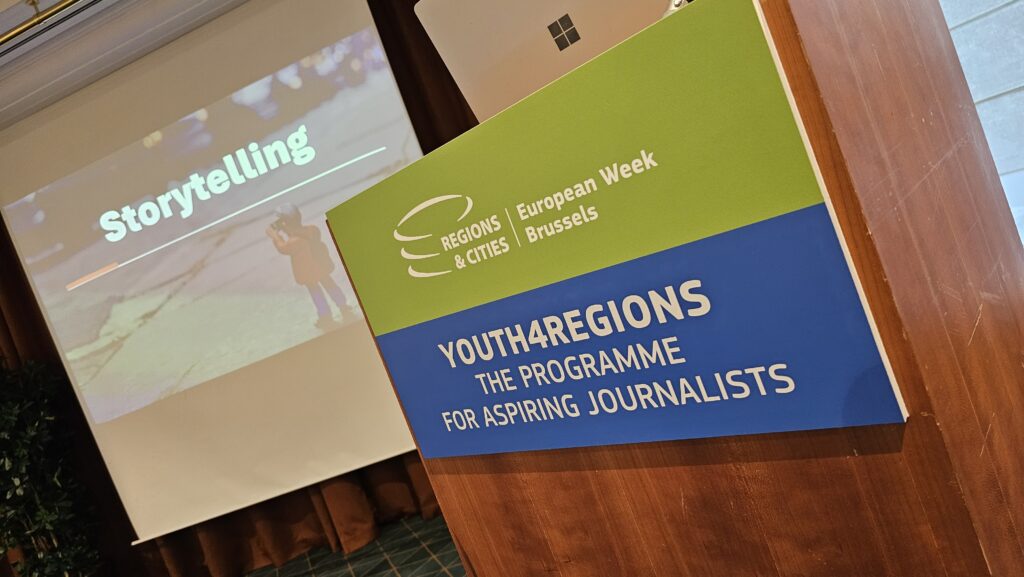 In an eight-hour workshop, I took them through a variety of topics. We talked about how to tell a journalistic story (with tips from Ros Atkins on explainers and Mike Castellucci on personal stories), AI in journalism, and of course Mobile Journalism (MoJo).
I especially enjoyed the conversations about what good journalism should be. It's always good to hear other perspectives. For example, how a beginner journalist from Ukraine views objective journalism is clearly different from a journalism student from Germany. The sharp conversations that such a workshop produces are particularly valuable.